Pre-order now. Shipping in July.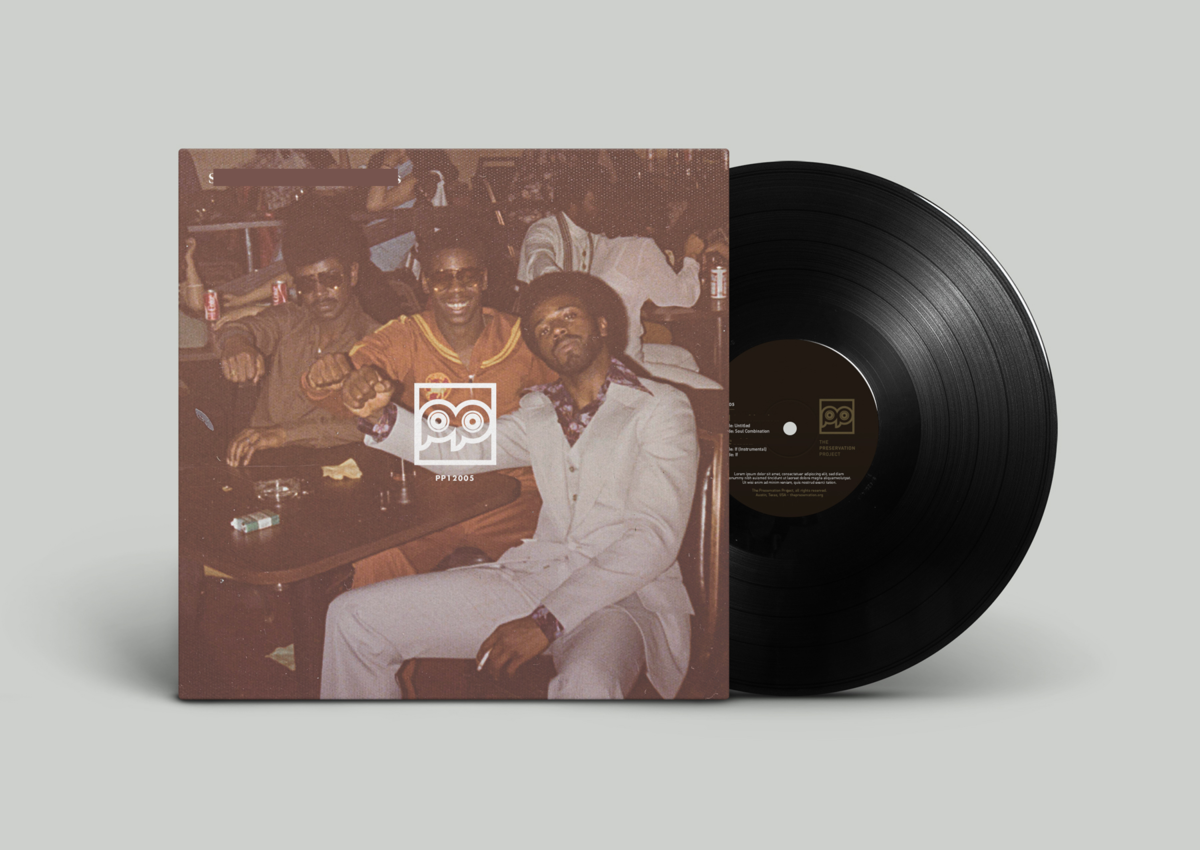 180g, 12" 45RPM EP With High Quality Tip-On Sleeve
The incredible funk from June's PP-005, with an unreleased female soulful ballad.
The companion to the limited 7" (PP-005), our new 180g 12" EP plays at 45RPM, has the same awesome unreleased tracks as PP-005, but also includes a couple extra unreleased tracks that you won't find on 7".

Please note, artists' names and track titles will be revealed as we get closer to release. This 12" 180g EP ships in July, following the 7" (PP005) which ships in June. The 7" (PP005) will contain 2 of the 4 tracks found on this EP, with the remaining 2 tracks exclusive to this EP (PP12005).

[widgetic-audio-playlist id=5a762a6cecb2a17b198b4567 autoscale=on width=496 height=275 resize=fill-width]

Get ready for some deep funk offset by a blues-driven spiritual ballad. PP12005 has all the makings of an instant classic.

Side A jumps off with the theme song of a band that has big things in mind. It takes you on a horn-driven joy ride that's part James Brown and part psychedelia. Midway through, the singer calls for help from "Mr. Guitar Man" — enter some guitar stabs that fit the vibe perfectly, and you've got yourself some original deep funk with a psychedelic tinge.

Next, we continue the party with "Untitled" - an instrumental that shifts focus from horns to guitar. Backed by organ and the signature funky bass line, the group is tight and deep in the pocket on this one - making it a perfect companion to sets that include "It Ain't Fair But It's Fun" by the Fabulous Originals, or "My Mind Set Me Free" by House Guests. Both first tracks on either side could have easily been spun by Keb Darge at his legendary Madam Jojo's party back in the day.


Flipping over to Side B, we move into the EP-exclusive vocal performance TO BE ANNOUNCED. It's a spiritual ballad with a bluesy feel that stays true to gospel roots. The message is universal as the female singer presents practical steps to creating a better world in this stunningly beautiful track.

Closing up shop on Side B is an EP-exclusive instrumental of TO BE ANNOUNCED. Taking on a life all its own, it is a vibrant and uplifting theme, offering the ideal wind down our first EP release.

How could such fine funk and soul be lost to the sands of time? While we know nothing about the EP-exclusive tracks, we do know that the others came from the same stew as The New York Underground Funk Band (see PP001), and were recorded sometime in the 70s in New York or New Jersey.


About The EP Series


Joining our lineup of extremely limited 7" Stock and WLP releases is our new can't miss EP. It's 12 inches to hold more unreleased and undiscovered content, 180 grams for superior audio quality, and 45rpm to honor #45Fridays.


Whereas the 7" is made for the DJ, limited, and ships a month earlier, the EP suits both the general music-lover who may be discovering undiscovered music for the first time as well as the persnickety audiophile who just can't bring himself to listen to anything less than 180g vinyl.


From uncut versions and instrumentals to completely new tracks that didn't make the previously released 7", each painstakingly crafted EP contains additional audio content that may not be perfect for the dance floor, but is ideal for anyone who appreciates fine soul music.